This content contains affiliate links. When you buy through these links, we may earn an affiliate commission.
It's been a year since I finished reading Gabrielle Zevin's Tomorrow, and Tomorrow, and Tomorrow, and her story and the characters she created have remained lodged in my heart ever since. While at first glance, the premise of the novel seems to be just about video games, it's that and so much more. The emotional journeys the characters Sam, Sadie, and Marx go on as they become friends and take the plunge to create a video game company together have evoked so many feelings within me. I've always thought an author's greatest gift is to make their readers feel something, and Gabrielle Zevin does just this. These characters, and us readers in turn, cope with devastating grief, pain, and loss, as well as heart-stopping joy, love, and hope.
After finishing this book, I'd love to flip back to the beginning and start reading it all over again. At the same time, I'm drawn to the prospect of immersing myself in more stories like Tomorrow, and Tomorrow, and Tomorrow. As Tomorrow focuses on the creation of video game worlds, I began thinking about how manga and graphic novels can feel like video games, as you get both stunning visuals and epic storytelling within their pages. With this in mind, I've put together a list of manga and graphic novels like Tomorrow, and Tomorrow, and Tomorrow. Each author and illustrator builds a world that is memorable and moving in many ways, like Tomorrow.
There's nothing quite like world-building either, as Gabrielle Zevin so eloquently puts it in Tomorrow, and Tomorrow, and Tomorrow, writing, "To build a world for someone seems a romantic thing from where I stand." Dov shook his head. "Sam Masur, that fucked-up, romantic kid."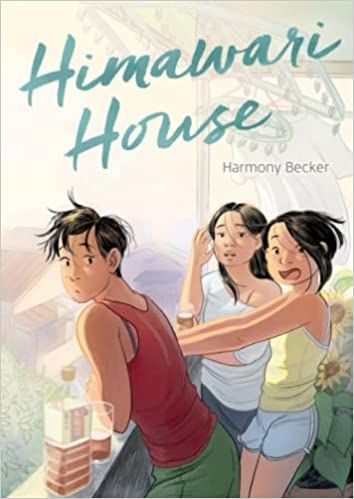 Himawari House by Harmony Becker
One of my favorite aspects of Gabrielle Zevin's Tomorrow, and Tomorrow, and Tomorrow involves the close-knit friendships and romantic subplots. While the story and plot are compelling, it's the characters Sadie, Sam, and Marx that stay with me long after I've finished reading. This heartfelt graphic novel by Harmony Becker promises those emotional relationships, and it makes for a perfect read after Tomorrow. The summer after high school, Japanese American Nao moves back to Japan to connect with her heritage and learn the language. As Nao gets to know the other young adults living in her Himawari sharehouse, she'll find her life touched in ways she could never have imagined.
Roaming by Jillian Tamaki and Mariko Tamaki
This next graphic novel by Jillian Tamaki and Mariko Tamaki also centers on friendship and romantic relationships between young adults. Just like the dynamics between Sam, Sadie, and Marx grow complicated at times, so do the relationships between the three main characters in this story. Finding your footing in a new city also plays a role in this novel, reminiscent of Sam, Sadie, and Marx moving from the East Coast to the West Coast. Zoe and Dani are high school besties traveling to New York City together during their freshman college year spring break. Dani's classmate Fiona is along for the ride as well, and the three discover as much about NYC as they do about themselves on this unforgettable trip.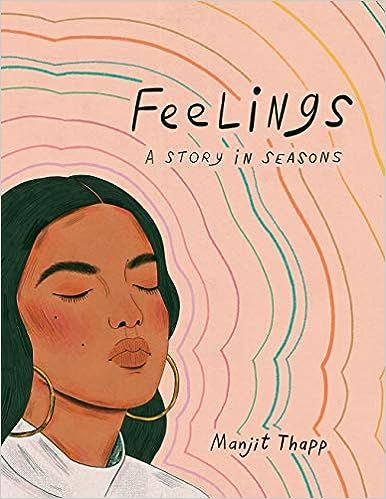 Feelings: A Story in Seasons by Manjit Thapp
I love the emotional journey that is Gabrielle Zevin's Tomorrow, and Tomorrow, and Tomorrow. Sam, Sadie, and Marx navigate a number of varied and complex feelings during the story as they face successes, setbacks, triumphs, and trials. Explorations of grief, loss, and mental health are interwoven throughout Tomorrow as well. This powerful graphic novel by Manjit Thapp follows a woman who grapples with a spectrum of emotions, along with anxiety and depression, as the seasons wax and wane.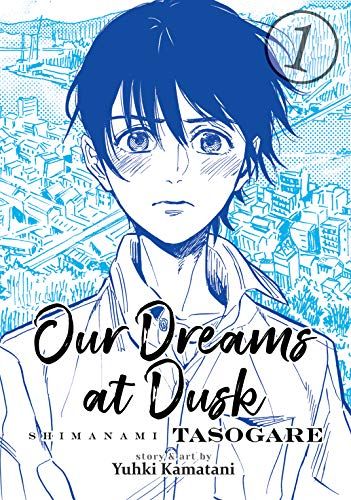 Our Dreams at Dusk: Shimanami Tasogare, Vol. 1 by
Yuhki Kamatani, Translated by Jocelyne Allen
Sadie and Sam navigate a number of internal conflicts throughout Tomorrow, and Tomorrow, and Tomorrow, and both are driven to find a sense of belonging and leave their mark upon the world. This poignant yet ultimately hopeful manga by Yuhki Kamatani explores similar feelings and themes as new kid at school, Tasuku Kaname, worries about being outed as gay. Tasuku's life takes a turn after he meets a mysterious woman who introduces him to a queer cast of characters navigating similar experiences.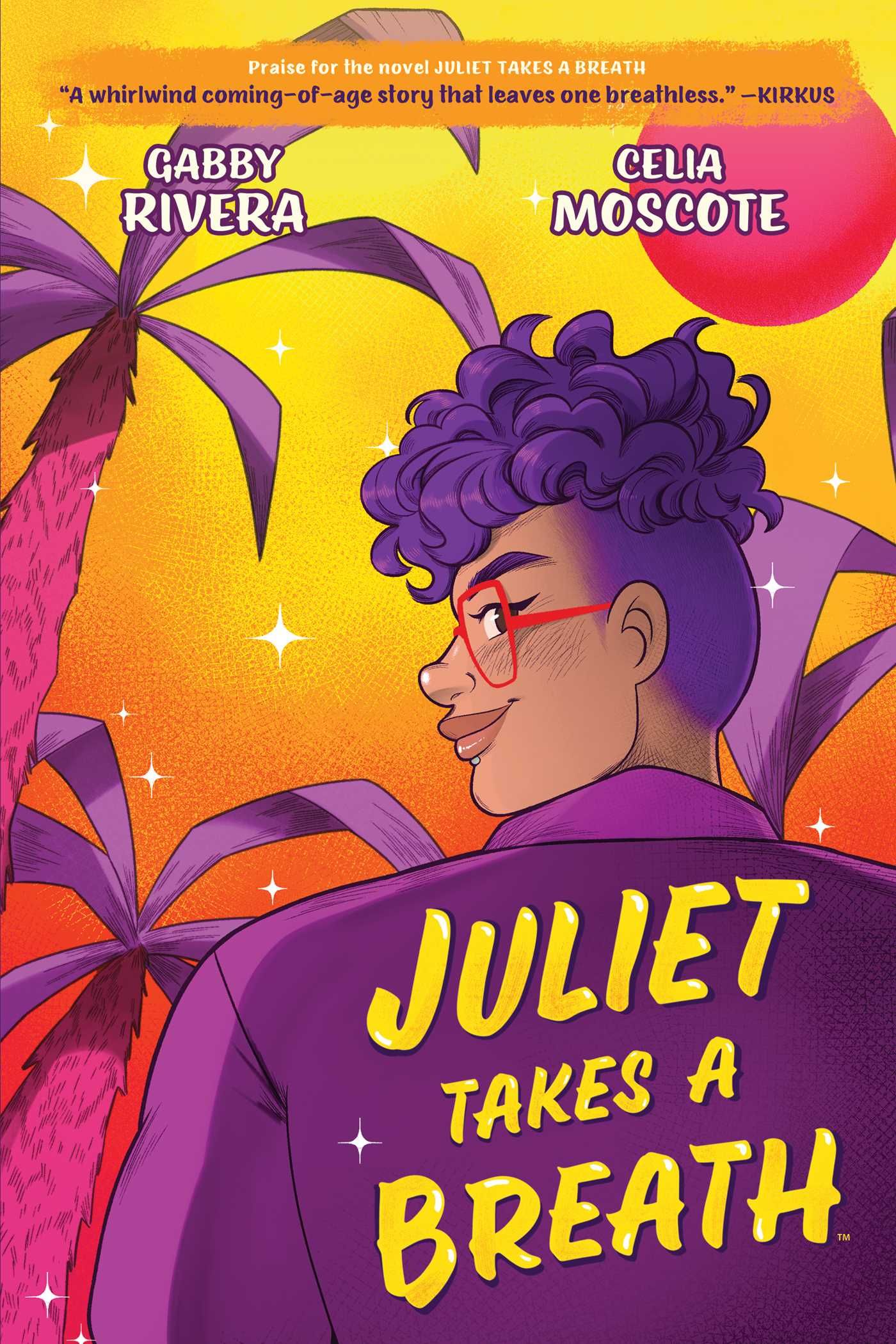 Juliet Takes a Breath by Gabby Rivera, Illustrated by Celia Moscote
Tomorrow, and Tomorrow, and Tomorrow is as much about video game design as it is about coming into your own as an artist and content creator. This gorgeously illustrated graphic novel adaptation of Gabby Rivera's Juliet Takes a Breath follows Juliet as she comes out to her family and travels from the Bronx to Portland for a summer internship with her favorite feminist author. Like Sadie and Dov's relationship, the dynamic between Juliet and her mentor is a complicated one. While Juliet does learn from her, she also learns more about herself and how her own stances on feminism differ from those of her mentor in important ways.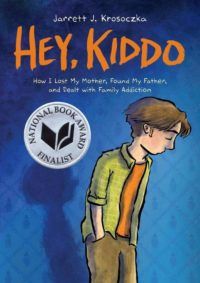 Hey, Kiddo by Jarrett J. Krosoczka
Keeping up with the theme of finding your feet as an artist, this graphic memoir by Jarrett J. Krosoczka makes another great read for Tomorrow fans. Like Sam, Jarrett ends up getting raised by his grandparents, and emotional family dynamics come to the forefront of this memoir. Krosoczka incorporates muted colors and moving illustrations to walk readers through his childhood with a mother coping with addiction, an absent father, and his grandparents taking care of him. Like Sadie and Sam, Jarrett discovers the healing power of art.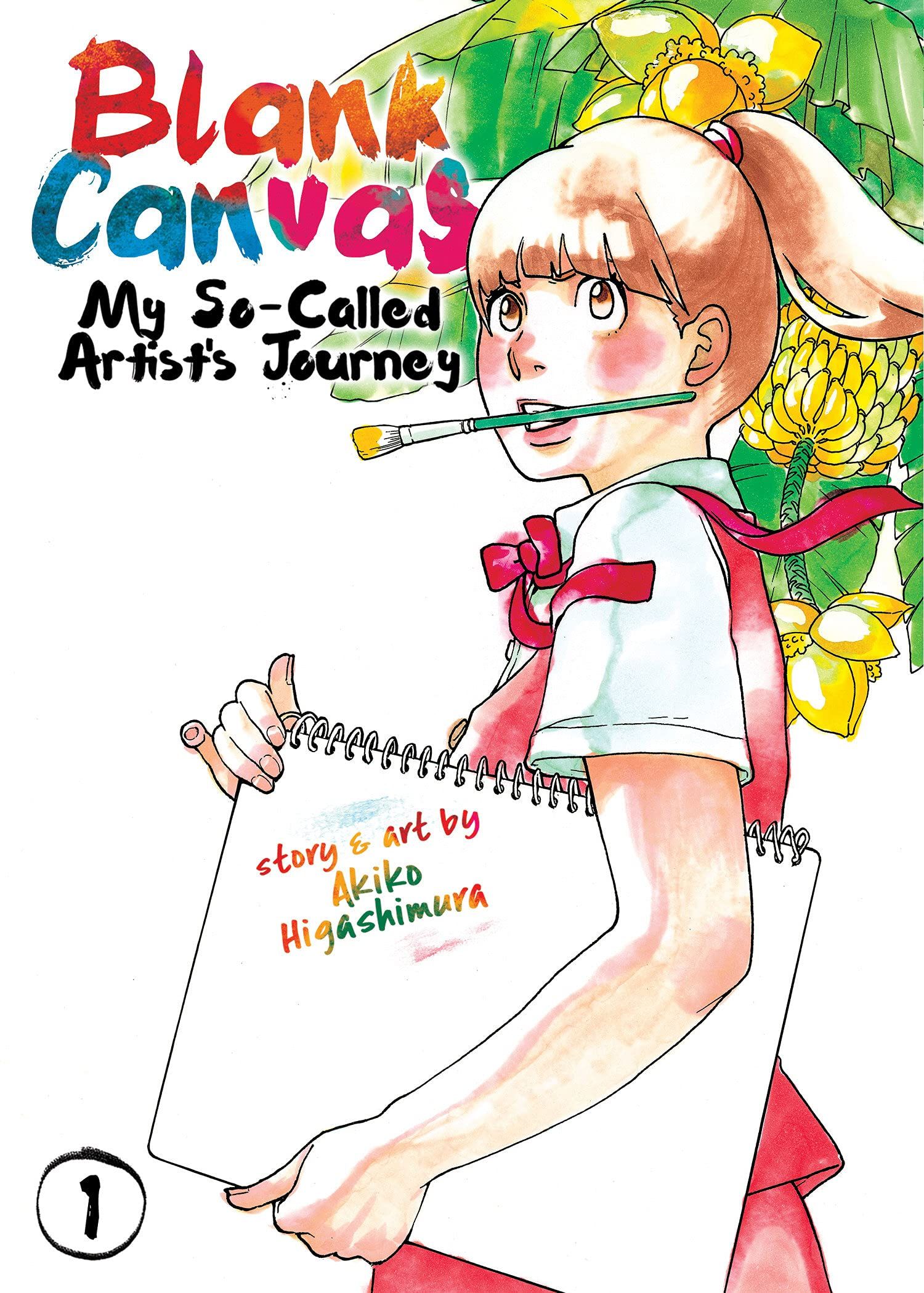 Blank Canvas: My So-Called Artist's Journey by Akiko Higashimura
This touching manga memoir by Akiko Higashimura also follows an artist coming of age. Teen Akiko dreams of creating popular mangaka just as Sadie and Sam share big dreams of making best-selling video games. After signing up for an art class, Akiko finds her teacher to be quite unconventional, but maybe in the best way possible!
Chainmail Bikini: The Anthology of Women Gamers by
Hazel Newlevant, Contributor Sarah Winifred Searle
This list of graphic novels and manga like Tomorrow, and Tomorrow, and Tomorrow would be remiss without a couple of video game-related reads, too. Gender conflicts play an important role in Tomorrow, as Sadie strives to achieve success both at school and as a business owner in the male-dominated field of video games. This epic comics anthology draws together the talents of 40 cartoonists, including many queer and trans contributors, to create stories centered on non-male gamers.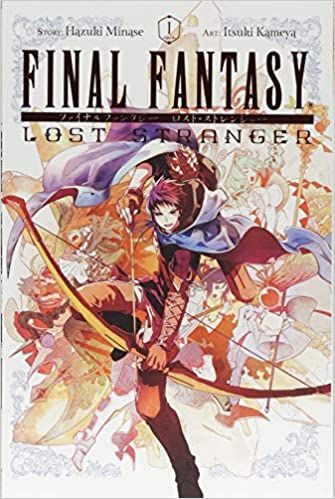 Final Fantasy Lost Stranger, Vol. 1
Hazuki Minase, Visual Art by Itsuki Kameya
As with the Prairie Town chapter, where Sadie and Sam are immersed within a video game, this atmospheric and adventure-filled manga by Hazuki Minase draws the characters into a video game, too. Plus, it also focuses on a sibling relationship, a dynamic that Sadie and Sam often seem to share. Shogo Sasak and his sister Yuko work for Squaresoft, but in the aftermath of a car crash, the two will wake up in the world of Final Fantasy!
---
It's hard to find stories that sweep you up in quite the same way as Gabrielle Zevin's Tomorrow, and Tomorrow, and Tomorrow, but I hope these manga and graphic novels help fill that void for you. If nothing else, I hope reading them feels like someone is building new worlds for you.
For further Tomorrow-related reading, check out Our Imperfect List of Books Like Tomorrow, and Tomorrow, and Tomorrow and "I Guess They Make Me Feel": How Gabrielle Zevin's Books Changed How I Feel About Endings.