This content contains affiliate links. When you buy through these links, we may earn an affiliate commission.
You gotta admit: One Piece is the perfect world to inspire the best games, be they video games, board games, tabletop, or mobile. It's the longest still-running manga, with the most sold copies ever. It spans manga, anime, movies, live-action, video games, and tabletop. Every pop-culture convention has One Piece cosplay artists bouncing around the exhibition floor. Straw hats have sold out around the globe (…okay, that one might be a slight exaggeration, but I swear I see more Luffy-style straw hats everywhere since the Netflix One Piece series started in August 2023). If ever there was a single series to launch your sailing dreams, One Piece would be it. That's what makes it such a perfect franchise to create One Piece games of all varieties! The series is filled with a huge cast of characters, each of them rich in their own history and personality. The story arcs are equally exciting, with plenty of room to grow with more.
One Piece, as a gaming franchise, is published by Bandai Namco Entertainment. Bandai manages the video games, the trading card games, and the mobile games. Every game is based on the famous shonen manga by Eiichiro Oda. The majority of One Piece games are video games, with 38 games in total. Only 11 have been released in North America, 13 in Europe, and a measly two (2)  in Australia/Oceania. When it comes to the ultimate Best One Piece Game ever, it is hard to choose because they all have different styles in gameplay and display. It's better to narrow the field down to your preference of how to play the game and choose the best from there. 
The Best One Piece Video Games
The First Video Game – One Piece: Become the Pirate King!
The first One Piece video game was released only in Japan on WonderSwan in July 2000. Fans of the One Piece manga and anime will recognise the East Blue saga, with references to the first One Piece film. In this strategy RPG, players use playing cards to move around and reach a certain destination. Each card shows the type of pathway and how many spaces the player can move during their turn. The journey is peppered with surprise enemy attacks, aiming to damage your ship and delay your journey. The player wins the battle if all three enemies are defeated or the enemy ship is destroyed. 
The Best of One Piece: Grand Battle!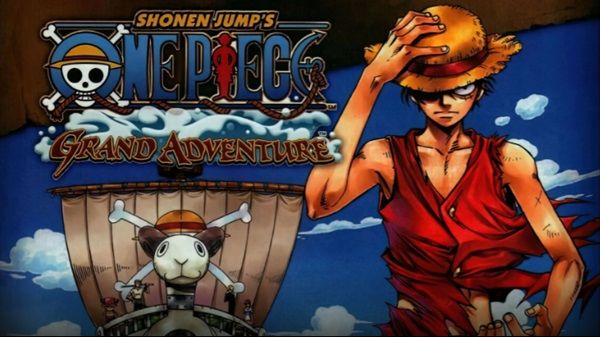 One Piece: Grand Battle! was the first of the video game franchise to really bank on the popularity of the anime series. The first in the series was titled From TV Animation – One Piece: Grand Battle!, and included the theme song, "We Are!" Unlike the card-limiting turn-based journey in Become the Pirate King!, Grand Battle was more of a fighting game, with characters battling in a 3D arena with items and obstacles. Items can be used to help the player beat the other character, with a long list of playable characters to choose from. There were seven (7) games in the OP:GB series, dating from 2001 to 2014. Fans often agree that this series is filled with excellent fight scenes and character displays, but if you have to choose one, go for One Piece: Grand Adventure (2006) for PS2 and Nintendo GameCube (US only). We're still waiting for Nintendo to support GameCube games on the Switch (pretty please!). Until then, you'll have to raid the rich aunts and uncles for their 2006 consoles.
The Best of One Piece: Unlimited
For those wanting a little more than a smash'em / fighting game, the One Piece: Unlimited series was a solid choice. Primarily released on Nintendo consoles between 2007 and 2014, the games took on a rounder narrative, levelling up characters and farming necessary items as you explored the oceans. Yes, of course, there were still the obligatory fight scenes, but it was also a great introduction for those new to the OP fandom. The best of the Unlimited series were in the early years. The first, OP: Unlimited Adventure, set a very high benchmark with its open-world play and storylines. Unlimited Cruise: Episode 1 and Episode 2 came close to capturing the same magic and wonder, especially with the in-game fishing. 
The Best of One Piece: Pirate Warriors
The most recent One Piece video games were released as part of the Pirate Warriors series, starting back in 2012. Out of the four (4) games released to date, Pirate Warriors 3 is the one you want. It is considered one of the best Musou games, that 'hack-and-slash' genre of fighting game when the character has a special attack to charge through large numbers of enemies in open areas. While the game is a huge hit for OP fans, the main story ends with the Dressrosa arc and is different from the original series. No spoilers, but you have been warned. Still one of the best if you are looking for One Piece video games with that amazing frenetic energy.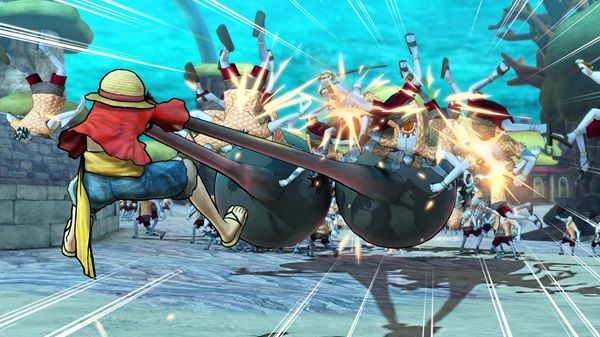 Best One Piece Stand-Alone Video Game
It's hard to pinpoint a single stand-alone video game for a behemoth franchise like One Piece. There are at least 27 games released between 2000 and 2023, though not all of them were released outside of Japan. For example, One Piece: Burning Blood was the first OP game released on Xbox, and while it was similar in its fighting style to the OP: GB series mentioned above, the action wasn't as energetic (even if the graphics were better).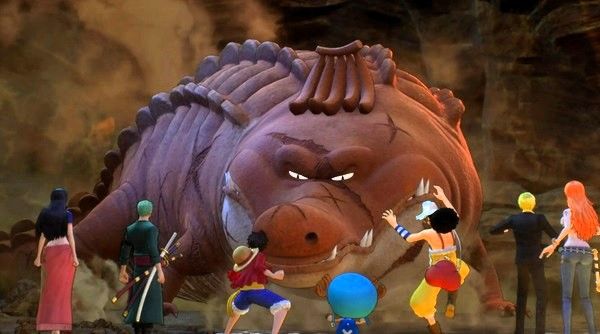 More recent OP games have stepped away from the single-focus fighting genre and embraced open-world environments. One Piece: World Seeker (2019) was the first to do so, offering a respectable story with some new characters. However, its action scenes are boring, and the general gameplay feels like a repetitive slog. One Piece: Odyssey (2023) learned from this and included a bit more dynamic behaviour. Unfortunately, it did so at the cost of narrative and consistency. Odyssey is one of the better stand-alone OP games available, but it plays like a filler for casual or new fans of the franchise. If you enjoy quirky JRPG with One Piece characters, this can be fun. Otherwise, stick with OP: PW3. 
Best One Piece Games on Your Phone
One Piece battles are a great fit for games on your mobile devices. There are a couple available, with One Piece: Bounty Rush (2019) being one of the most popular. And for good reason! OP: BR has beautiful graphics and a great respect for Canon material. Players take part in 4v4 real-time PvP battles to rush and loot the treasure of Berry coins. It's a capture-the-flag scenario that is lots of fun. You can also create your own pirate crew to mix and match characters. However, the multi-player reward system with medals has led to a lot of complaints about hackers working the game for benefit rather than enjoyment. It's the risk you take on any game with in-app purchases designed to help you win. You can find this one in the Apple App Store and Google Play.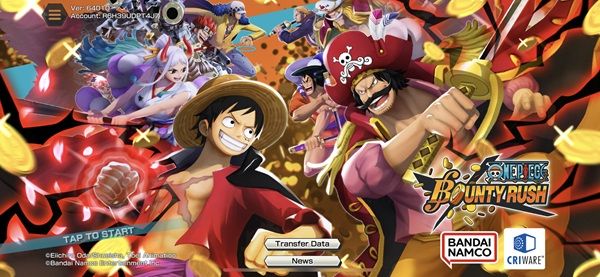 The Best One Piece Board Games
Thanks to the popularity of One Piece manga and anime, there are plenty of board game variations available. If you love the old mainstream board games, like Cluedo and Monopoly, you can find One Piece variations online. There is also the One Piece TCG (Trading Card Game).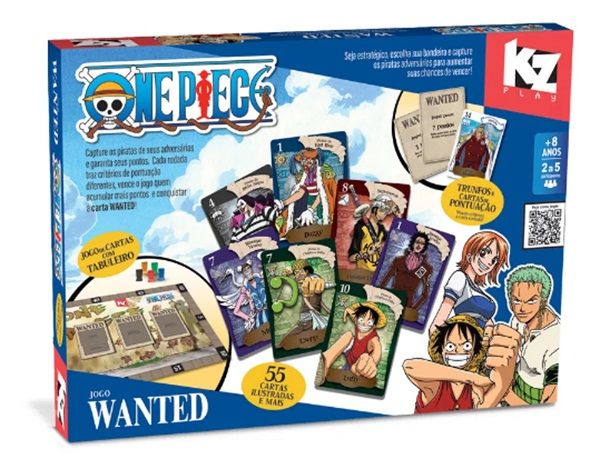 For something a little different (if you can get your hands on it) and very One Piece, check out the brand new One Piece tabletop game from KZPlay: WANTED. Designed for 2-5 players aged 8 years and older, this card game uses tricks and point scoring across multiple rounds to win (and steal) WANTED posters. The more points you have, the faster you move around the board and win the game. It's a rapid game that relies on quick wits and how well you are paying attention to your competition. 
—
One Piece shows no sign of slowing down anytime soon. It is still the best-selling manga series of all time, selling over 500 million copies worldwide since its launch in 1997. Fans are absolutely loving the Netflix live-action series, and we know there is going to be more. With such a rich world of material, there are sure to be more games and adventures over the coming years. If you're struggling to choose your best character to play, check out Vernieda's quiz: Which One Piece Character Are You?