This content contains affiliate links. When you buy through these links, we may earn an affiliate commission.
In response to the events unfolding in Palestine, as the death toll reaches horrific levels, I wanted to put together a list of fiction written by Palestinian authors.
A quick note: nonfiction and memoir are important, and I don't want to take away from those. I encourage all those interested to educate themselves by reading nonfiction through reliable online sources and nonfiction books. Haymarket Books, in particular, has an excellent collection and has recently been giving ebooks on Palestine away for free on their website.
But fiction can be an accessible way of forging empathy and connection. We read and put ourselves in the shoes of the protagonists, see through their eyes, and understand their experiences and lives. These eleven books shine light on the experiences of violence, displacement, disillusionment, and hope of the Palestinian people. Please dig into these books with an open heart.
As always, please note that while I took great care to list content warnings where I could, things can fall through the cracks. Please do additional research on the recommended titles if needed.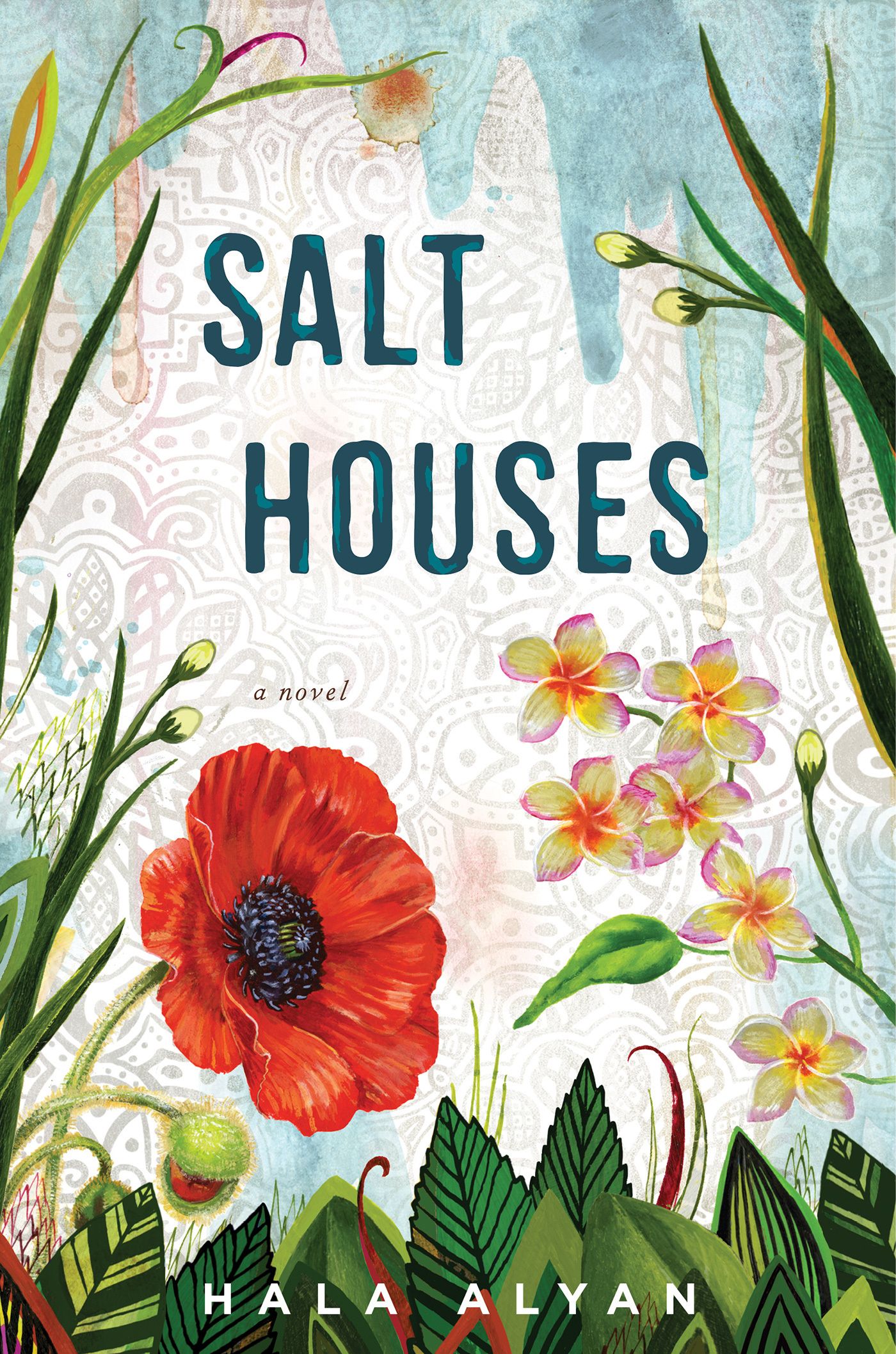 Salt Houses by Hala Alyan
From 1967 to the present, this multi-generational novel tells the story of a Palestinian family. It's a rich, poetic book about whole generations being displaced, adapting, struggling. A generation is forced from their homes while another generation struggles with not having any connection to their history or their past. It's a fantastic, emotional story of generational trauma and family drama that all begins when Salma reads her daughter's fortune in coffee dregs on the eve of her wedding and finds herself being forced to lie about what they predict.
Content warnings for grief, violence, torture, body shaming, sexual assault, substance abuse.
Minor Detail by Adania Shibli, translated by Elisabeth Jaquette
The Frankfurt Book Fair caused considerable controversy recently when its organizers cancelled plans to celebrate author Adania Shibli and grant her a prize for her book Minor Detail due to the events in Israel and Palestine. Shibli's book depicts a young woman in Ramallah trying to dig up clues and truths about a long-buried act of violence when Israeli soldiers kidnapped a Bedouin girl in the summer of 1949. Shibli writes of the way a body and a society hold generational trauma, of the desensitization of violence, and of the haunting fog of government suppression.
Content warnings for sexual assault and graphic rape, body horror, violence, torture, Islamophobia.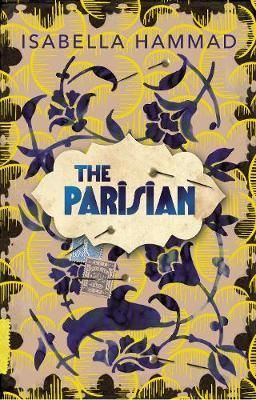 The Parisian by Isabella Hammad
Midhat Kamal leaves Nablus to study medicine in Paris, hoping to avoid conscription as World War I has begun to loom. He falls in love with the daughter of his mentor, a prestigious doctor, but soon finds himself betrayed. We follow Midhat as political events and turmoil swirl, as Palestine falls under one or another European power's control, and he is pulled between the intrigues of Paris and his father's insistence that he return to Palestine and do his duty by helping to support his family. This compelling historical fiction novel by a British-Palestinian author won the 2019 Palestine Book Award.
Content warnings for forced institutionalization, xenophobia, violence, suicide, death, disordered eating, sexual assault.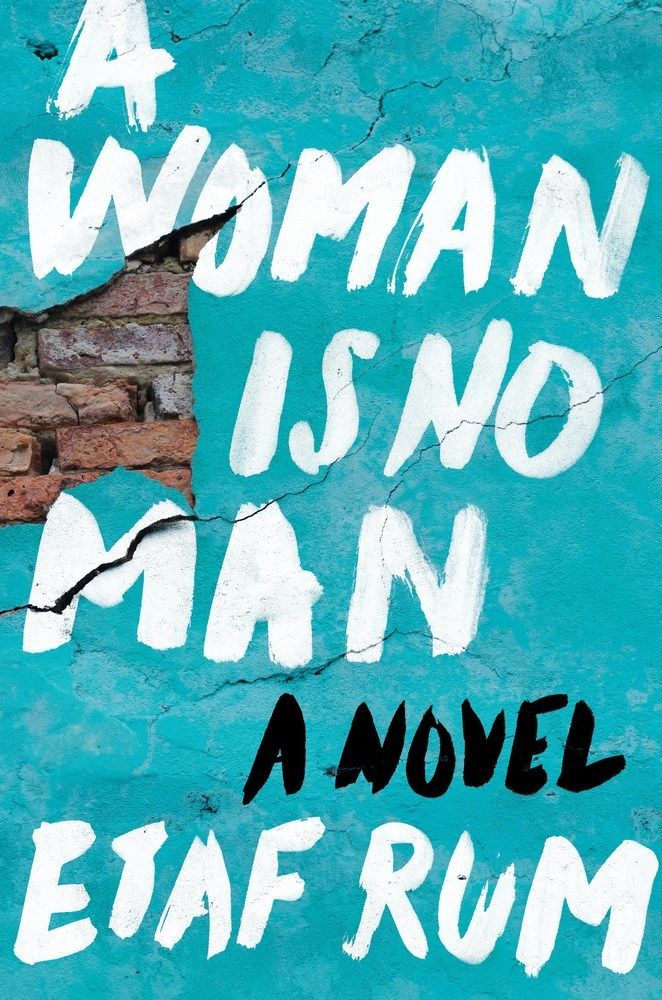 A Woman is No Man by Etaf Rum
This multi-generational novel tells the stories of Palestinian-American women dealing with the repression and belittling of daughters and wives from Isra, who is pushed into a marriage that takes her to the U.S., to her oldest daughter Deya, who years later protests against the insistence that she should prioritize marriage over continuing her studies. It's a raw, slow-paced story of the pain of leaving your home behind — let alone seeing your home change irreparably and forever — and needing to create a new home in unfamiliar circumstances. A story of generational trauma, misogyny, resilience, and more.
Content warnings for domestic violence/abuse, sexual assault, substance abuse, violence, suicidal ideation.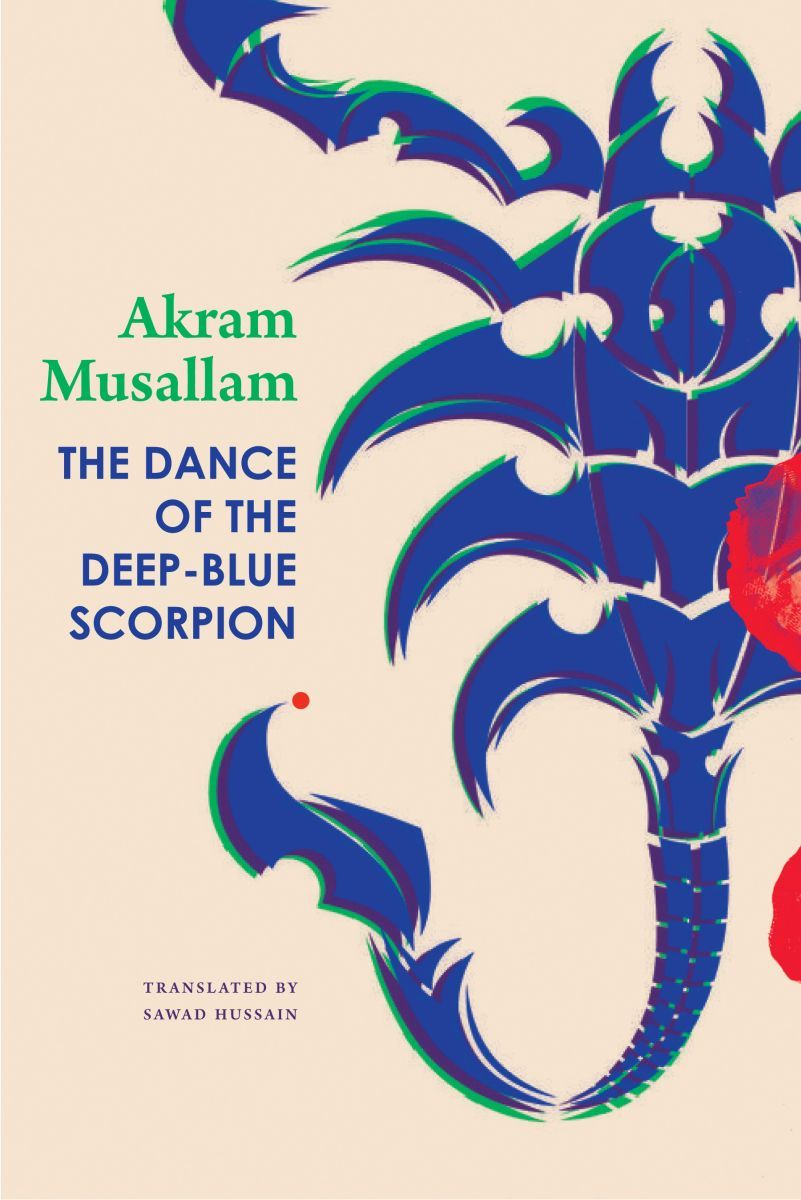 The Dance of the Deep-Blue Scorpion by Akram Musallam, translated by Sawad Hussain
How do we deal with erasure? With the absence of what once was stability, was history? A young man reflects on his life in the city of Ramallah in an experimental and poetic story about whether disappearance equals erasure and whether the rewriting of history can erase a people or a memory completely. This is an interesting story about how stories are preserved and how community is forged, with a touch of humor and a lot of reminiscing.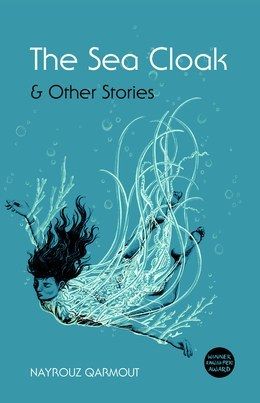 The Sea Cloak & Other Stories by Nayrouz Qarmout, translated by Perween Richards with Charis Olszok
Nayrouz Qarmout is an author, journalist, and women's rights activist. In this collection of 12 stories, she dives into the experiences of people in Gaza. A young girl seeks freedom in a swim in the sea. Daughters study, stay, escape, return. The constraints of tradition and of everyday oppression weigh on the backs of the young women of Qarmout's stories, but her characters continue to look for something new, something different.
Content warnings for rape, Islamophobia, violence, terrorism.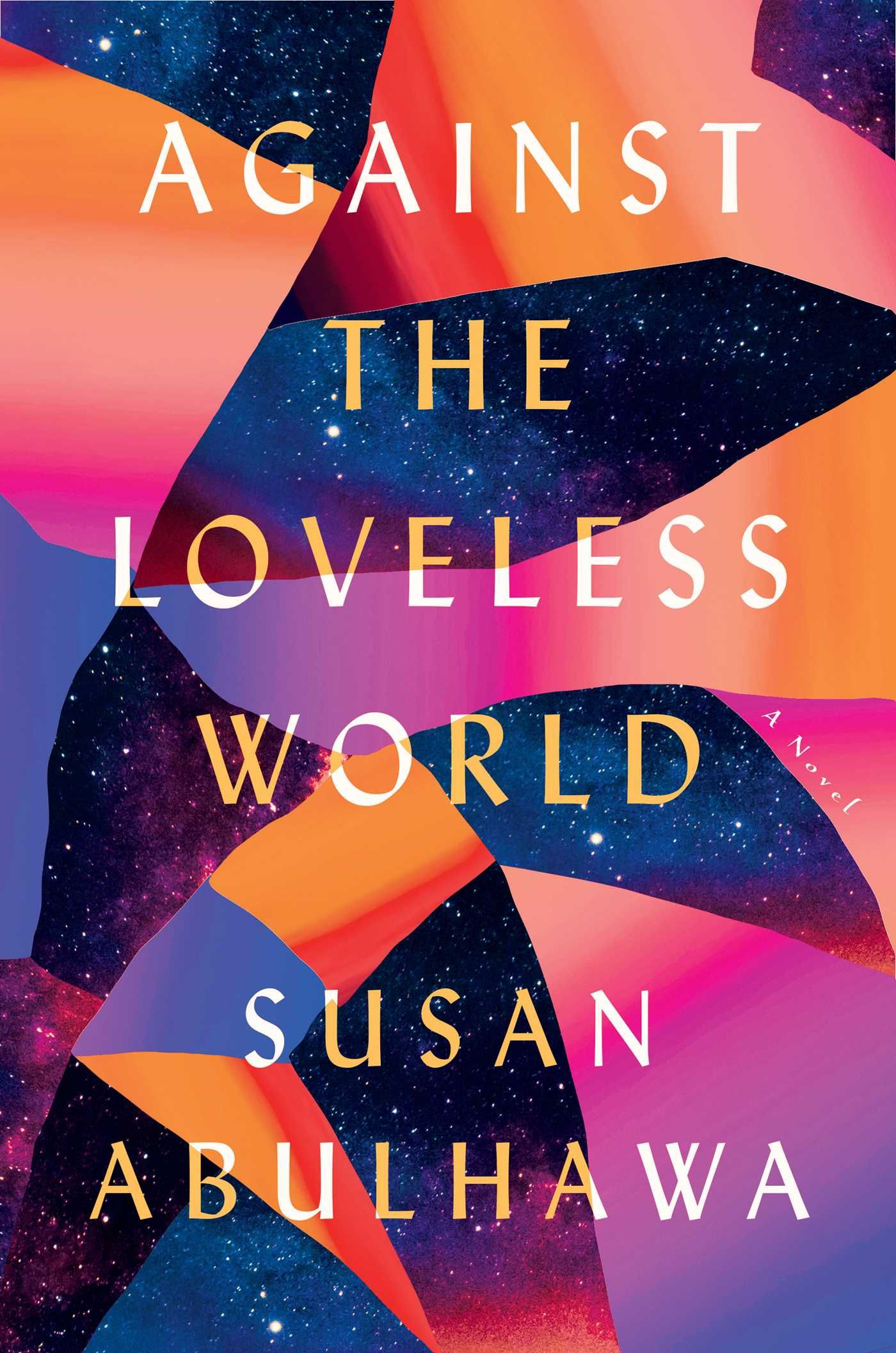 Against the Loveless World by Susan Abulhawa
Nahr thought her life would be different. She was born to Palestinian refugees living in Kuwait and had big dreams — only to become one more person crushed by the struggles of poverty and oppression, until U.S. intervention forces her to become a refugee just as her parents were. In a twist of fate, she lands back in occupied Palestine. Narrating her life from a prison cell, Nahr tells us her story of trying to survive in the mess of war and the games of nations, of trying to find a place to be safe, to find a good life, and of what would finally send her over the edge.
Content warnings for sexual assault, abortion, war, torture, police brutality, violence, Islamophobia/xenophobia, homophobia.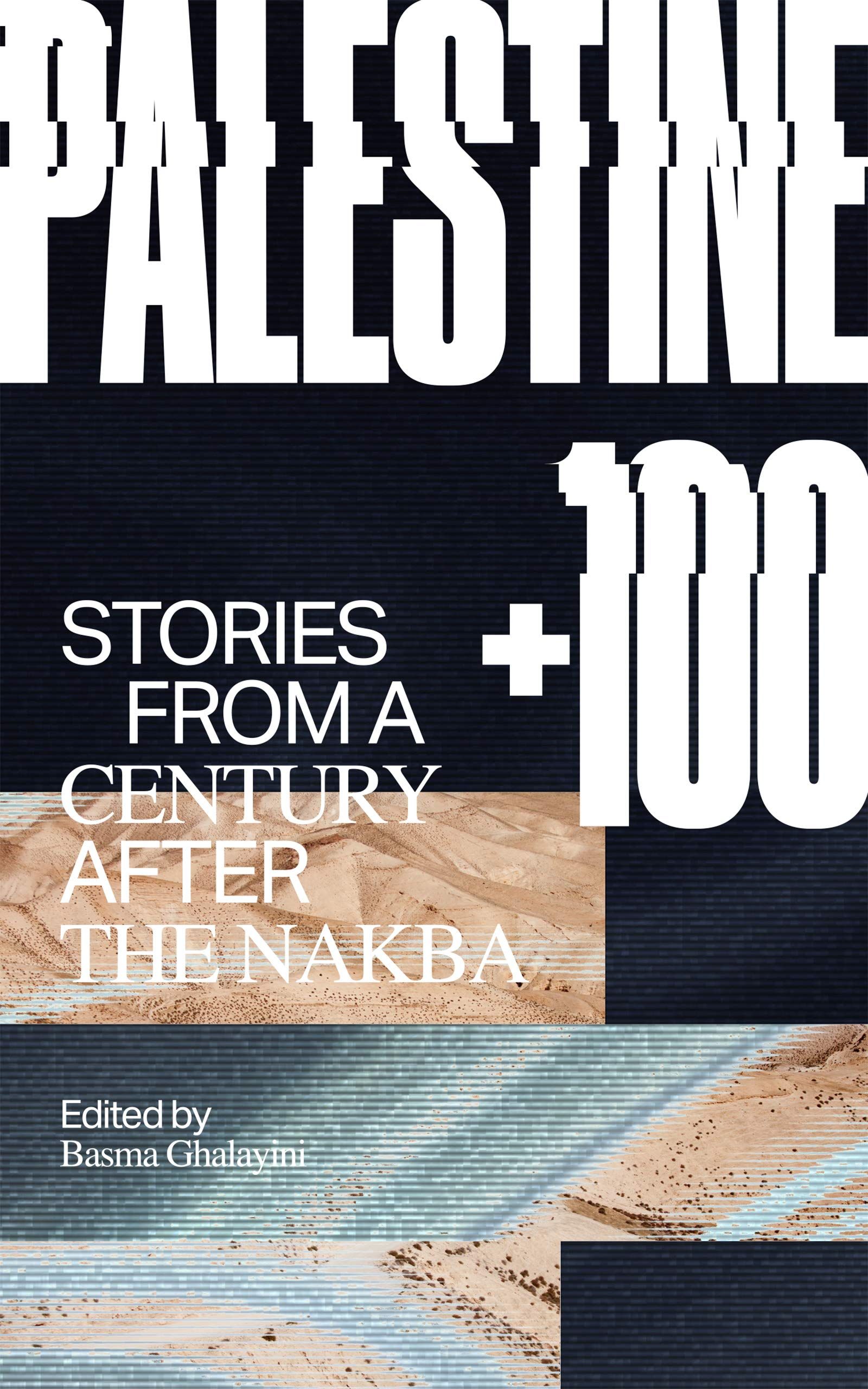 Palestine +100: Stories from a Century After the Nakba edited by Basma Ghalayini
Palestine +100 asks Palestinian authors to try and imagine their future — to take all of their uncertainty, generational trauma, everyday violence, and picture what the future could look like for their people in 2048, 100 years after mass displacement and dispossession of Palestinians in 1948. Technology offers dubious "solutions" through parallel worlds and virtual realities; memory is policed and silence enforced; cities and neighborhoods are burdened by fierce surveillance by drones, spies, betrayals. It's a superb collection of thought-provoking science fiction.
Content warnings for violence/gore, suicide, Islamophobia/xenophobia, forced relocation, violent repression of protest, use of the g-slur.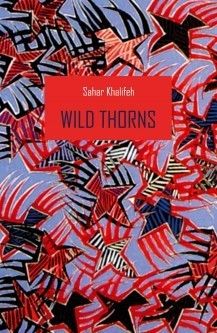 Wild Thorns by Sahar Khalifeh
This book about radicalization and the struggle to live in an oppressed land features two cousins in conversation: Usama has become a member of the resistance movement against Israel, while Adil is working in Israeli factories to support his family. The two argue about what it's like to live under occupation and what's necessary to resist and survive in an atmosphere of violence. These discussions and the oppression of the Israel Defense Force soldiers will have a huge, painful impact on Usama and Adil's family.
Content warnings for death, violence.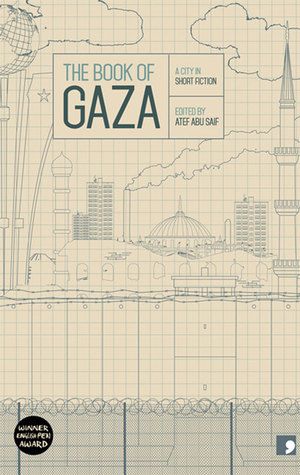 The Book of Gaza: A City in Short Fiction edited by Atef Abu Saif
I've really enjoyed Comma Press's anthologies that capture cities around the world through short stories. This one captures Gaza. By reading these ten stories, readers will get a sense of what daily life in Gaza was like and what the character of the city was before this war began while also being introduced to some exciting young Palestinian writers who have not previously had their works translated.
I would also recommend The Book of Ramallah, edited by Maya Abu Al-Hayat. Ramallah might have less name recognition than Gaza, but is Palestine's "de-facto capital" and a major cultural hub.
Content warnings for violence, Islamophobia/xenophobia.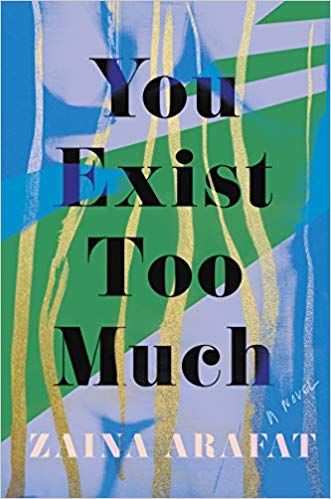 You Exist Too Much by Zaina Arafat
This book is a coming-of-age story about a queer Palestinian-American girl and her life — tracking her story as it shifts from New York City to Palestine, Lebanon, and Jordan. She struggles with her self-destructive impulses and tries to figure out where she belongs and how she can find a place for herself in a world that doesn't understand how her identities can possibly fit together. Arafat is herself a queer Palestinian-American writer, and this debut novel won the Lambda Literary Award for Bisexual Fiction in 2021.
Content warnings for disordered eating, fatphobia, emotional abuse, substance abuse, homophobia, adult/minor relationship, racism/xenophobia, self-harm.
---
Did I miss a favorite of yours? Please let me know on X (formerly Twitter) or Instagram!
For more recommendations, check out our list of science fiction and fantasy by Palestinian authors and our list of audiobooks by Palestinian women writers.