The holiday season is here and you probably don't want to spend a small fortune on shipping costs when it comes to sending gifts. Three major carriers dominate the U.S. market for shipping packages: UPS, FedEx and the U.S. Postal Service. You can ship a package with any of the three shipping carriers, but how do you choose the best, most cost-effective one?
Here's what you need to know about the various services offered by UPS, FedEx and the Postal Service, and how to save money when shipping packages.
Which shipping carrier should you choose?
When it comes to selecting among carriers, price and the shipping options offered are two top factors. For example, one shipping carrier may be better for sending perishable items and another may be better for sending pricey holiday gifts.
Other factors, like proximity to you and delivery date options, also matter when choosing a shipping carrier. Here are some pros and cons of UPS, FedEx and the Postal Service.
UPS
UPS allows you to ship heavier packages (up to 150 pounds), which is great for sending large items like furniture. Note that there may be fees for large or heavy packages; follow the carrier's "Tips for packages over 70 pounds" guidance.

UPS offers UPS Express Critical, an emergency delivery service that lets you send emergency or high-value items the same day, which are typically delivered in 2 to 12 hours.
There is a delivery area surcharge for shipping to addresses that UPS deems to be rural or remote.

UPS imposes a number of surcharges on packages.
FedEx
FedEx offers three next-day delivery options for Monday-Friday deliveries: FedEx First Overnight (morning delivery), FedEx Priority Overnight (midmorning to noon delivery), FedEx Standard Overnight (afternoon to evening delivery). These delivery options are available throughout the U.S., although delivery times to some ZIP codes in Alaska and Hawaii may vary. 

FedEx offers discounts when you sign up for a personal or business account, and has a rewards program that may be especially helpful for business owners.

FedEx offers several options for shipping perishable items that require temperature control, along with add-on services like monitoring your cold perishable shipment and liability protection for health care products that ship from April to November and have a freeze point at or below 32 degrees Fahrenheit.
FedEx restricts next-day deliveries to Monday through Friday, and Saturday delivery options are more limited.  
U.S. Postal Service
When you use a flat-rate envelope through the Priority Mail service you don't have to weigh items that are under 70 pounds as long as they fit the envelope.
Its Click-N-Ship service lets you pay for postage and print a shipping label at home.
You can schedule package pickup from your home or office.

You can send military or diplomatic mail to your loved ones, and pay domestic rates regardless of where they are stationed.
The Priority Express and Priority Mail services give an estimated delivery date, but there are exceptions and there's no money-back guarantee. 
Before you build a budget
NerdWallet breaks down your spending and shows you ways to save.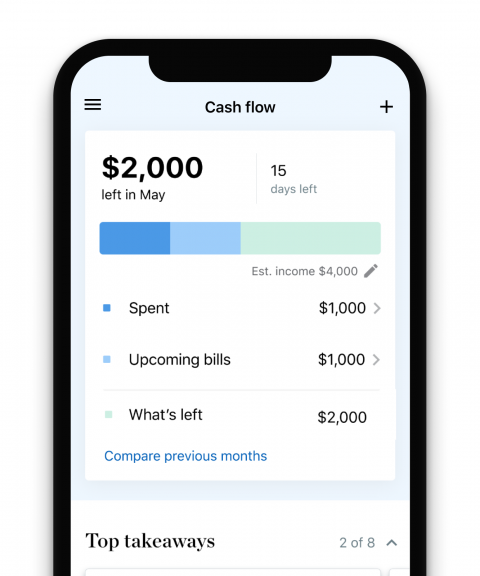 Which shipping carrier is more affordable?
When it comes to which carrier has more affordable shipping costs among UPS, FedEx and the Postal Service, the short answer is that it varies.
Your shipping costs will depend on several variables like packaging costs and shipping and handling fees, which include delivery speed and the item's type, weight, dimensions and destination. It pays to take a close look at the shipper's website for exclusions, conditions, extra fees, etc.
Each of the three major shipping carriers offer their own shipping cost calculators, which you can use to compare costs before choosing one:
Ways to save money on shipping costs
Opt for smaller packaging when possible
Shipping carriers generally charge more when you ship items in large packaging. Make sure that you ship your packages in the smallest packaging possible after accounting for padding or other protection.
Shop around for the best rate
Instead of being loyal to the same shipping carrier, you may be able to lower your shipping costs if you shop around each time you ship an item. While your ability to try a different carrier may depend on your location, consider looking in to who has the best rate for the kinds of items you want to ship and to which locations. Also consider whether it's easier to send something like a holiday gift via Amazon; if you're a Prime member, your shipping is likely already covered.
Choose standard shipping
Slower shipping speeds cost less. Unless you are sending something that is time-sensitive, it's cheaper to send it via standard shipping instead of expedited.
As the holidays approach, however, keep in mind the many carriers extend their delivery times due to the volume of business. Check the carrier websites for holiday delivery guidelines or guarantees.
Don't throw out your packaging
Materials that you use to ship stuff can be pricey — save things like boxes, bubble wrap and mailers when you receive packages and then reuse them when it's time to ship something. You may also be able to stock up on packaging materials by asking your neighbors or joining an online Buy Nothing group.
Ask about discounts
You may be eligible for discounts at the major shipping carriers by signing up for an account, joining a rewards program or being a member of certain groups or associations. For example, being an AAA or AARP member gets you 5% off domestic and international UPS shipping.