This content contains affiliate links. When you buy through these links, we may earn an affiliate commission.
The tastiest day of the year is almost here! Well, I suppose that depends on who's cooking your Thanksgiving dinner. I hope you've got a delicious meal ahead to enjoy with family and friends you love. Thanksgiving brings up all kinds of debates around the dinner table, many of which have to do with the food being served. Is turkey really all it's cracked up to be? Is it stuffing or dressing? Should cranberry sauce come from a can? If you've got hot takes, this quiz is for you. Give us your opinions on classic Thanksgiving foods, and we'll recommend a book to cozy up with after the big meal.
Personally, I always get to eat exactly what I want on Thanksgiving because I'm the one doing the cooking! I've hosted my family's Thanksgiving for several years running. Yes, cooking a big feast is exhausting and takes weeks of planning and work. But that also means I know my turkey will be brined, seasoned, and cooked to juicy perfection, my mashed potatoes will be just the right texture, and my pumpkin pie won't have a soggy bottom. And when the meal is finished, the leftovers are put away, and guests are sent off, I'll be more than ready to read a good book in peace.
Thanksgiving Foods Quiz Results
Blood Sisters by Vanessa Lillie
Get lost in an Oklahoma noir mystery. Sydney left her Cherokee community behind after a traumatic childhood event. Now, she's an archaeologist with the Bureau of Indian Affairs, and when a skull is found on Native land in Sydney's hometown at the same time her sister goes missing, she's forced to return home and take matters into her own hands.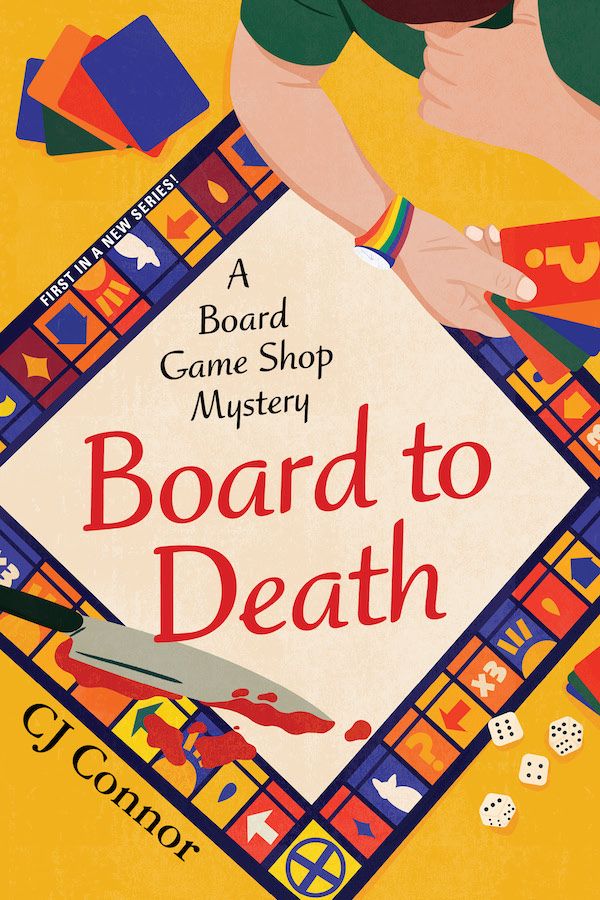 Board to Death by CJ Connor
Take a break from board games with the fam to read this cozy mystery set at a board game shop. Ben has recently taken over his father's game store in Salt Lake City, and his job gets much messier when a rare game collector turns up dead on his doorstep, making Ben the lead suspect.
Colorful Palate by Raj Tawney
Keep the food party going with this moving foodie memoir. Raj Tawney grew up in an Indian, Puerto Rican, and Italian American family, and many of his most prized memories revolve around the meals they shared. Packed with personal stories and mouthwatering recipes, it's a perfect post-Thanksgiving-dinner read.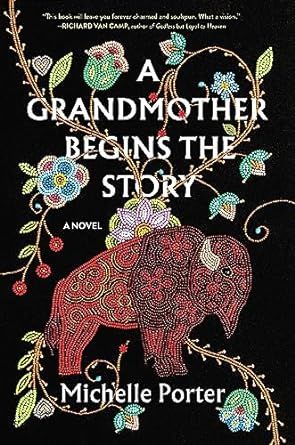 A Grandmother Begins the Story by Michelle Porter
Celebrate Turtle Island's Indigenous communities with this sweeping multi-generational novel. Five generations of Métis women grapple with their past, try to thrive in their present, and wonder how they'll shape the future in this gorgeous, immersive story.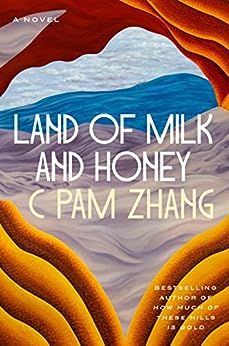 Land of Milk and Honey by C Pam Zhang
Haven't had enough delicious food? Check out this foodie dystopian novel set in a world where smog has choked out most plant and animal life on the planet. One talented chef is invited to cook for a wealthy, exclusive community on a mountaintop above the smog. But what are her mysterious employers hiding?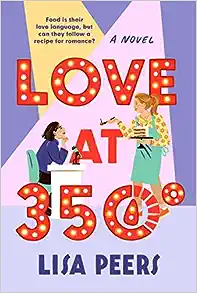 Love at 350° by Lisa Peers
If your most pressing Thanksgiving question is "What's for dessert?" you should read this delightful reality baking show romance. High school chemistry teacher Tori sees American Bake-o-Rama as her chance to chase a new dream. Pastry chef and harsh judge Kendra sees the show as a paycheck. When they're in the same kitchen, Tori and Kendra see each other in a new light.
Plantains and Our Becoming by Melania Luisa Marte
Have the holidays got you feeling a little sentimental? Sounds like the perfect time for a powerful new poetry collection! These fiery, joyful poems explore Dominican culture, womanhood, family legacy, and more, with a foodie theme of plantains tying everything together.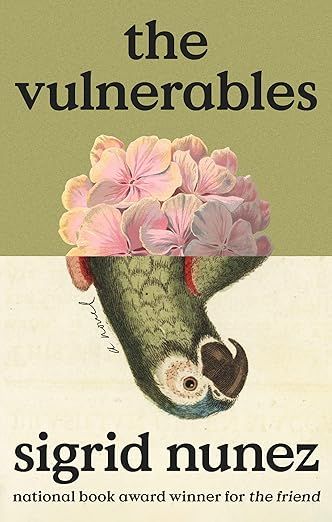 The Vulnerables by Sigrid Nunez
You could use some literary fiction that's enlightening, comforting, and refreshingly funny. An author with a bad case of writer's block, a free-spirited young person, and a feisty parrot are unlikely roommates in a New York City apartment during the pandemic. Their strange connections to each other will teach them all something about finding joy in difficult times.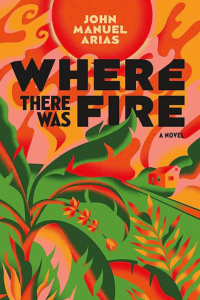 Where There Was Fire by John Manuel Arias
If you're tired of your family's drama, try on another family's chaos for a while. This historical magical realism novel is set across decades and generations following a deadly fire at a Costa Rican banana plantation in 1968. One family's dark secrets take years to come to the surface.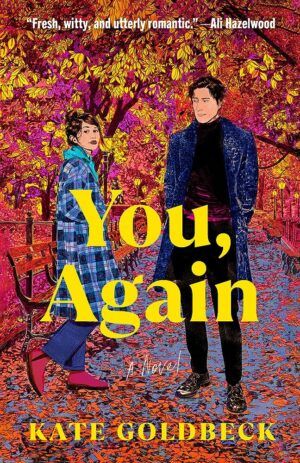 You, Again by Kate Goldbeck
After all that heavy food and family time, you could use a good laugh. Check out this hilarious contemporary rom-com inspired by When Harry Met Sally about two people who hate each other the first time they meet — and the second, and the third — but who slowly warm up to friends and then something more.
---