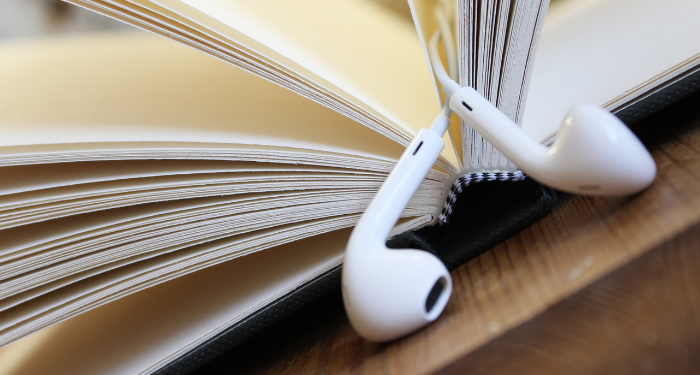 This content contains affiliate links. When you buy through these links, we may earn an affiliate commission.
RBMedia, one of the world's top producers of audiobooks, has released a list of the ten bestselling audiobooks of the year. Some of the titles line up with bestsellers in print, like the newest book in Rebecca Yaros's hit romantasy series The Empyrean. Others, though, seem to have found unique success with this format. Gigi, Listening by Chantel Guertin and narrated by Natalie Naudu has a celebrity author, which gives it a built-in audience in any format, but it follows a main character who travels to England to try to find an audiobook narrator she's fallen for — it's no surprise that readers would reach for the audio version of this story!
The audiobooks that topped the bestseller list range from literary fiction to kidlit, fantasy, comedy memoir, self-help, and even a history book: Emperor of Rome, written and performed by Mary Beard. Unfortunately, while this list represents multiple genres, the authors aren't particularly diverse — these titles are disproportionately by white authors.
One exception is also one of the biggest books of the year in any genre: The Covenant of Water, written and performed by Abraham Verghese. This was an Oprah's Book Club pick, who called it "One of the best books I've read in my entire life." It came out in May and is still on the bestseller lists.
To see the full list, check out RBMedia.
Find more news and stories of interest from the book world in Breaking in Books.